faq's
Have a question? Staebler wants to help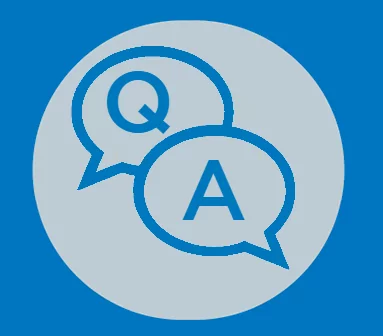 You can use our FAQ section to receive answers to commonly asked questions. If you can't find the answer to a question, don't hesitate to contact a broker.
FirstHide
How do I make a claim?
During business hours, call our office, we'll get the claim process started and coach you through it. Visit the Contact Us section for your broker's contact information. Outside of business hours, visit our Making a Claim section to submit the claim online.
What deductible would I pay if I hit a deer or moose?
Depending on the carrier you may have to pay your comprehensive or collision deductible. All companies will consider the claim to be not-at-fault but please contact your broker for further information.
How will a not-at-fault accident affect my insurance?
Not-at-fault accidents do not affect your insurance rating or your premium, even if you make a claim.
What do I do if I had something stolen from my car?
Personal items stolen from a car, van or truck isn't covered under a car policy, but rather under a personal property policy. Here's what you can do:
Report the theft to the police

Make a list of stolen items and the cost to replace them, while it's still fresh in your mind
Check your home or tenant's policy to see if your deductible is higher than the value of what was stolen
Call your broker; they can guide you through the process.
FirstHide
How does auto insurance pricing work in Ontario?
Insurance companies and the Financial Services Regulatory Authority of Ontario (FSRA) work together to approve auto insurance rates.
Insurance companies must justify their pricing using available, historical claims. The current regulator (FSRA) approves or rejects pricing proposed by insurance companies. The basic premise is that the cost of insurance must cover the cost of claims.
As insurance brokers, we are not involved in the process of submitting or approving rates. We advocate and shop your coverage with many insurance companies to find you the right combination of protection and affordability that fits your needs.
Rating variables include:
• Rating class (based on vehicle usage, driver experience)

• Accident and conviction record

• Coverage (limits, deductibles, optional extensions)

• Vehicle type, model, value and safety features

• Rating territory (address and area of operation)
The FSRA (Financial Services Regulatory Authority of Ontario) the regulating body of insurance rates in Ontario also provides a few resources to better understand how rates are determined in Ontario (particularly on auto insurance).
Since there can be a delay between rates approved and increases implemented, please refer to Third and Fourth Quarter of 2019 as those rate increases would apply to your 2020 renewal. Note any rate changes which had approval in 2020 are not yet shown.
When reviewing the changes for any quarter it's recommended to refer to sections "Average Rate Changes" and "Individual Rates" to understand how your policy may be affected differently than others.
Why is my car insurance going up?
BUSINESS NEEDS
Like any business, costs are what drives the price. Even if you haven't had a claim, your rates are likely to go up if your insurance company's overall costs have increased. Faced with rising costs, your insurer will raise rates in order to stay profitable. A stable, financially-solid insurance company protecting you and your assets means being able to pay future claims.
TECHNOLOGY
New vehicle technology is driving an increase in claims costs for their repairs. In the past a windshield was just a windshield and a bumper was just a bumper. Nowadays, parts are equipped with sensors and are interconnected with other devices in the car, meaning any kind of collision costs significantly more to repair.
FRAUD
The frequency and size of fraudulent claims are on the rise. An increase in fraud mean in increase in claim payments, which means premiums are increasing to compensate.
DISTRACTED DRIVING
There is growing concern related to distracted driving. Since smartphones have become an every day essential, people use them everywhere including behind the wheel. Despite new laws, and steeper penalties, for distracted driving people continue to use their phone on the road – creating dangerous conditions for others and rise in the number of collisions.
INCREASED CLAIMS
With all the factors mentioned, it's not surprising that the total number of auto claims in Ontario on the rise. 2018 reported a 21.2% increase in the number of claims over 2014. Even if you haven't had a claim yourself, Ontario drivers have seen a significant increase in automotive claims. Whether fair or not, insurance relies on "the premiums of many to pay for the claims of a few".
Why is my home insurance going up?
LOCATION, LOCATION…
Where your home is built can add to the cost of your premium. In fact, outdated municipal infrastructure and a higher demand for water make sewer backups more frequent, resulting in more damage-related claims.
EXTREME WEATHER
Extreme weather events and catastrophes are happening more and more often. As forest fires, floods, storms, and other weather events become more common, they cause extensive damage and costly claims.
NEIGHBOURHOOD
Neighbourhood trends might put you at greater risk. When neighbourhoods grow, demographics and risks change. For example, if there is a new commercial development near your home, or a new subdivision emerges, this might alter municipal infrastructure. These are factors insurers look at when assessing risk.
HOME CONSTRUCTION COSTS
Modern homes cost more to repair or replace. Rising home prices and more homes with high-end features (like pools and hot tubs) drive up replacement costs and liability claims.
INFLATION FACTOR
Each year the costs of labour and materials increase, so your insurance policy needs to keep up. This can account for 5-8% of your annual premium increase.
What are the different ways I can pay your premium?
What happens if I have a NSF payment?
A Non-Sufficient Fund (NSF) payment can have a significant effect on your premium. Insurance companies take these very seriously and not only will you be forced to pay additional fees, it can have an impact on your renewal.
HOW COMPANIES REACT
Avoid big hassles by paying your bill or monthly payments on time.
Some companies will not reinstate a property policy after it's been cancelled for non-payment. Even for a good reason such as being on vacation, for example.
NSF fees can be as high as $50 per missed payment. Plus your bank will charge an additional fee for the returned payment.
After a policy is cancelled for non-payment, finding another company to offer monthly payments will be difficult.
For auto insurance, some companies will drop your driving record, which will drastically increase your future premium.
AVOID A PROBLEM
It's obvious that avoiding an NSF payment is best but if you know in advance that a payment will be difficult to manage, call us. Sometimes we can move the next payment date ahead to help. We can also suggest ways to reduce your premiums, such as removing coverage or parking a car for a period of time. if you're heading on vacation, we can forward your policy to a vacation address or handle your payments for you by collecting your post-dated cheques ahead of time.
Call your broker to discuss what options may be available to you.
FirstHide
How can I waterproof my home?
Water can cause so much damage to a home and often remains unseen until it's too late. Here are some simple things you can do to take charge before the flood hits!
BE PROACTIVE WITH YOUR BASEMENT
Many of our clients now have fully-finished basements housing eleborate electronic equipment and toys. Take a trip around your basement to look for items that could easily be damaged by water. If possible, relocate them to safer area or move them off the floor. Protect boxes by storing them on elevated shelves or in plastic containers.
WATER PROTECTION DEVICES UNDER $50
Consider a water alarm device. This alarm will sound as soon as any moisture is detected. Look into a sump pump alarm. This alarm will alert you if your sump pump is not functioning properly.
WATERPROOF YOUR HOME:
Changes in our weather patterns are causing an increase in basement floods for our clients and as a result more claims have been reported for poor lot drainage, malfunctioning of eaves troughs or downspouts, water coming in from basement windows and sump pump failure just to name a few.
Here are some ways to waterproof your home and hopefully avoid a claim
Clear eaves troughs/downspouts of leaves and debris
Clear debris from exterior drains near basement doors
Remove snow from window wells
Install a sump pump, floor drain or back water-valve
Move your downspouts. Downspouts should extend two metres away from your foundation. If you don't have the space, consider a splash pad. They are inexpensive and can be purchased at your local hardware store.
Check for and fix leaks in the foundation, floors, windows and doors. It's important for you to know that home insurance is not a maintenance policy and cannot protect you against cracks in the foundation. The key is fixing them before damage occurs.
What do I need to know about Young Drivers?
Why Worry
Collisions involving young drivers have been a worldwide road safety and public health concern for decades. The crash, death and injury rates during the teenage years are four times higher than for older drivers. Teenagers between the ages of 16 and 19 are more likely to die or be injured as a result of motor vehicle crashes than for any other cause.
Many teenages also die as passengers in motor vehicles. Statistics from 2000 indicate that, of deaths of 16 to 19 year olds in vehicle collisions, 60% were drivers, 40% were passengers.
INSURANCE
You insurer requires that they be notified of all the licensed drivers in the household.
Most automobile isnurance companies do not apply any additional charges for occasional operatores with a G1 license. Depending upon the number of vehicles in the household and the number of drivers; the newly G2 licensed driver can be rates as either an occasional operator or the principal operator of an insured vehicle. If they are rated as an occasional operator the rate will be calculated on the highest rated vehicle in the household. Automobile Insurance companies provide premium discounts for MTO approved beginner driver education/training programs.
To qualify the insurers require that the original signed certificate, confirming successful completion be provided.
To accumulate additional 'years driving experience' credit you must hold a full G license and be at-fault accident free.
NOTE: One minor conviction can increase your premium by approximately 10%, an at-fault accident can often double it!
HOW DO PARENTS HELP?
Parental restrictions on teen driving are common and effective.
There is no hurry – early licensure is a risk factor by itself in teen crash rates and anything that delays it can be viewed as protective.
Late night driving increases crash risk among young drivers for a variety of reasons: the driving task is more difficult; many newly licensed drivers will have had less driving practic at night; fatigue – though a problem for teens at all times, may be more of a factor at night; and recreational driving is more likely to take place at night and is more likely to involve alcohol use.
Alcohol impairs driving behaviors for people of all ages. Teenagers drink and drive less often than adults but their crash risks are higher when they do drink. This is probably due to young people's relative inexperience with drink, with driving and with combining these two activites.
A night curfew prohibits young people from driving during late night hours when crash risk is highest. Having passengers in the vehicle creates a social system that can affect driving behavior. The crash risk for teenage drivers increases exponentially with one, two or three or more passengers (particularly male passengers). With three or more passengers the crash risk is about 4 times greater than when driving alone.
Consider imposing limits when it comes to teen passengers!
As an insurance broker, we work for you. We welcome your questions.