Making A Claim
What to do when you need to make a claim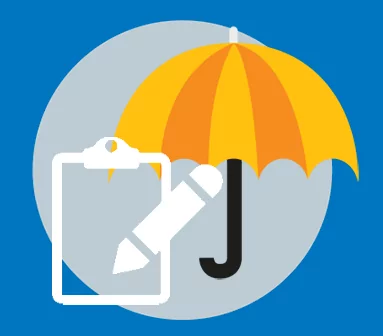 We're sorry to hear that you had a loss.
As your broker our role is to guide you through the process of making a claim and to ensure that your claim is handled by your insurance company promptly and fairly. Please keep your broker informed if you have any questions or concerns, or if you do not hear back from the company adjuster within 24 hours.
It's important you do everything you can to ensure everyone is safe and to prevent further damage.
As an insurance broker, our duty and mandated obligation is to advocate on your behalf during the claims process. We work with your insurance company to ensure a fair outcome. This is just one of the 7 Really Good Reasons to Use an Insurance Broker.
To learn more about a claims process, please visit our blog: Our Broker's Experience with an Auto Claim.
After Hours Emergency Service
During business hours (Monday–Friday, 8 a.m.–5 p.m.): Call or e-mail your broker at our office. Let them know what has happened and how best to contact you. We'll report your claim and provide the necessary policy information to the insurance company. A claims adjuster will be assigned and they will be in touch with you to begin the process.
After business hours: Of course not all claims happen during office hours. If you have an emergency situation requiring immediate assistance that cannot wait for the next business day, you can:
Call our After Hours Emergency Service Line: 1.855.795.3487
Call the 24-hour claims service, provided by your insurance company. You will find the name of your insurance company on your policy documents. We have included a list of their claims contact information at the bottom of this page.
Emergency Services: Our trusted partners can help

Looking for a car collision repair centre? We recommend CARSTAR! Click here to learn more about their services or call them direct: 1.800.227.7827

Looking for emergency services or a restoration company? We recommend PuroClean! Click here to learn more about their services or call them direct: 519.653.8030
WHAT TO DO WHEN YOU'RE IN A CAR ACCIDENT?
Being involved in a car accident is a scary moment and it is critical to protect the safety of you and your passengers. Avoid putting yourself in further danger at the accident scene, remain calm, and follow these steps to help you navigate a jarring situation.
Stop your vehicle immediately – don't flee the scene of an accident
Call 911 if there are injuries – remember not to move anyone that is injured, keep them warm and wait until emergency services arrive
Take photos and videos of the accident scene, if possible
Move your vehicle onto the shoulder, or parking lot, if possible or, if not, turn on hazard lights and wait on the shoulder
Call a tow truck to move your vehicle if it is no longer drivable
Gather info from other parties involved in the accident: Insurance info (policy #, insurance company), Vehicle info (make, model, license plate #), Contact info (name, address, phone #)
Get contact info from any passengers or witnesses (name, phone #)
Limit discussion about the accident with other parties – avoid taking responsibility or apologizing for the accident
Visit a collision reporting centre (see below) to report the accident if total damages appear to be more than $2,000
Call your Staebler Broker or our After Hours Emergency Line: 1.855.795.3487
Collision Reporting Centres in Waterloo Region
After an accident that involves total damages that appear to be more than $2,000, you are required to report the collision to police. The Waterloo Regional Police have two Collision Reporting Centres:
WHAT TO DO WHEN Water Damage Occurs?

Sometimes, despite your best efforts, you will experience water damage in your home or business.
Don't panic! Make sure everyone is safe, call your broker and follow these steps:
Do not touch electrical wires, appliances or devices
If the sanitary sewer backs up into your basement, don't flush the toilet or turn on any taps, even if you have installed a backwater valve. This will only cause further flooding
Separate your undamaged property from the damaged property and move it to a safe place, if possible, to prevent any further damage. Prepare an inventory of what has been lost or damaged
Take photographs of damaged property
Keep receipts of any clean up costs incurred (eg. wet/dry vacuum rentals, cleaning supplies, etc.)
Student Accident Insurance
Do you have a Student Accident claim to report?
Remember
Always keep you and your family's safety the top priority when dealing with an accident on the road or an unfortunate incident inside your home.
Find Your Insurance Claim Number