YOUR CAR
Compare options from over
a dozen companies
to get the best rate.
YOUR HOME
You make it a home; we
make sure it's protected
your business
Fast, easy and exactly the coverage you need
GROUP RATES
Save up to 25% on your home and auto insurance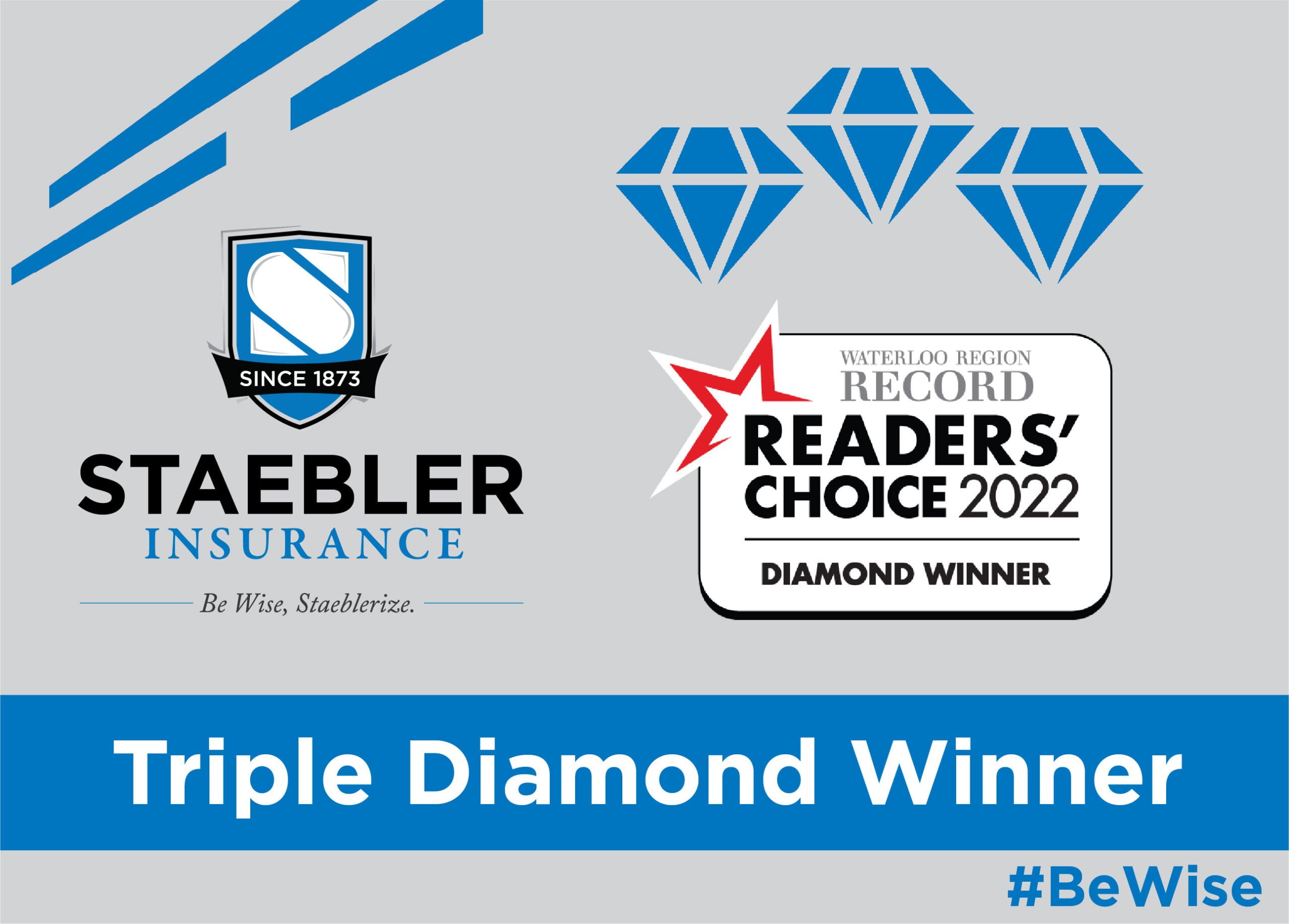 As you may have seen, earlier this month Staebler Insurance was honoured to be selected as three-time Diamond Readers' Choice winners. Thank you Waterloo Region for voting Staebler No. 1!