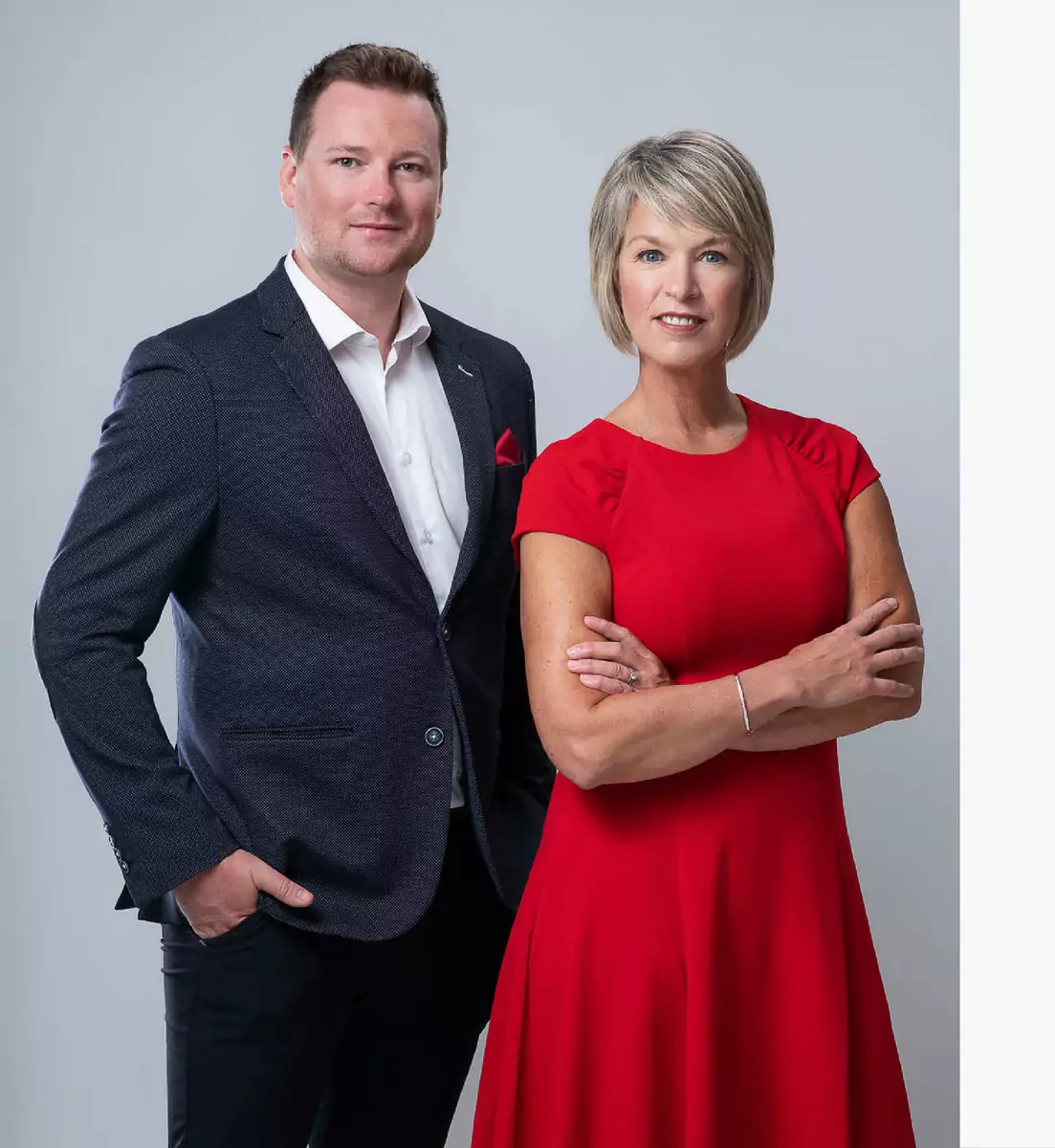 Plan For Wealth is Staebler's partner for life insurance and wealth solutions, providing clients with a complete suite of financial services.
Rhonda Martin and Zach Davidson bring over 25 years of life insurance and financial management experience, working with clients to create customized plans and solutions. They both hold a LLQP (life insurance) licence and Rhonda is a certified EPC (Elder Planning Counsellor), while Zach is working towards his CFP (Certified Financial Planner) designation.
Outside the office, Rhonda loves entertaining family and friends and is a renovation nut. Just ask, she always has a project on the go! Rhonda and her husband reside in Waterloo and share a busy family of four grown daughters, two dogs and a brand-new grandbaby.
Zach joined the Plan for Wealth family in 2022 after a successful career at a major financial institution. Next year, he will also become part of Rhonda's family when Zach and Rhonda's daughter, Holly, will be married in late spring 2023. Zach loves to cook, particularly on the smoker, and hang out around the pool – a favourite summertime spot. He also enjoys working on his golf game, fishing, and playing baseball or hockey, depending on the season.
Plan for Wealth is conveniently located within the Staebler Insurance offices (map here) and delivers to clients with a seamless transition from their home, auto, and business insurance solutions, to life insurance and financial planning services.
You can contact them at [email protected] or call Rhonda at 519.778.0905 or Zach at 519.504.6382.
If you are on the phone with your Staebler Broker, your call can be transferred to Plan for Wealth. It's that easy to connect! We are confident you will appreciate their service and expertise.