Staebler 150 – DTK History Crawl
Staebler Insurance has called Kitchener home for its 150-year history. To pay homage to the history and our many office locations, we created a Downtown Kitchener "DTK" Crawl with some fun locations to explore.
Three intrepid Staebler employees sought an adventure through DTK with the goal of highlighting Staebler's history, our rich connection with the city, and discovering some gems along the way.
How to Get Around
To begin, we suggest you begin by Parking at the Kitchener Market Underground lot (entrance on Eby Street N), take the ION to the Kitchener Market Station, or use one of the many bicycle parking spaces in the area.
Walking the entire route (except the LRT ride from City Hall to Grand River Hospital), you can expect to log over 12,000 steps. It is a fairly flat walk but it is suggested to wear comfortable shoes, dress for the weather, and bring a refillable water bottle for the journey.
Visit this Google Map for all the stops and directions,
Get the Route Guide Here
Download our Staebler 150 – DTK History Crawl Route Guide (opens PDF) for more details, approximate timings, and some bonus stops!
SHARE YOUR ADVENTURE
Share your trip on social media and tag us on Facebook, Instagram, LinkedIn, or Twitter!
Hashtag: #Staebler150
Be sure to stop by Staebler Insurance (871 Victoria Street N) for a special gift after the DTK History Crawl. Our reception hours are Monday-Friday (8 am-5 pm).
Some Highlights Along the Way
Download our Staebler 150 – DTK History Crawl Route Guide for all of the locations.
The Yeti Café
14 Eby Street N., for a famous DTK Breakfast
Breakfast items range in price from $8 to $16
Pro Tip: You can fill up a reusable water bottle at the café
Promo: Mention the Staebler 150 DTK History Crawl at The Yeti to receive a free coffee or tea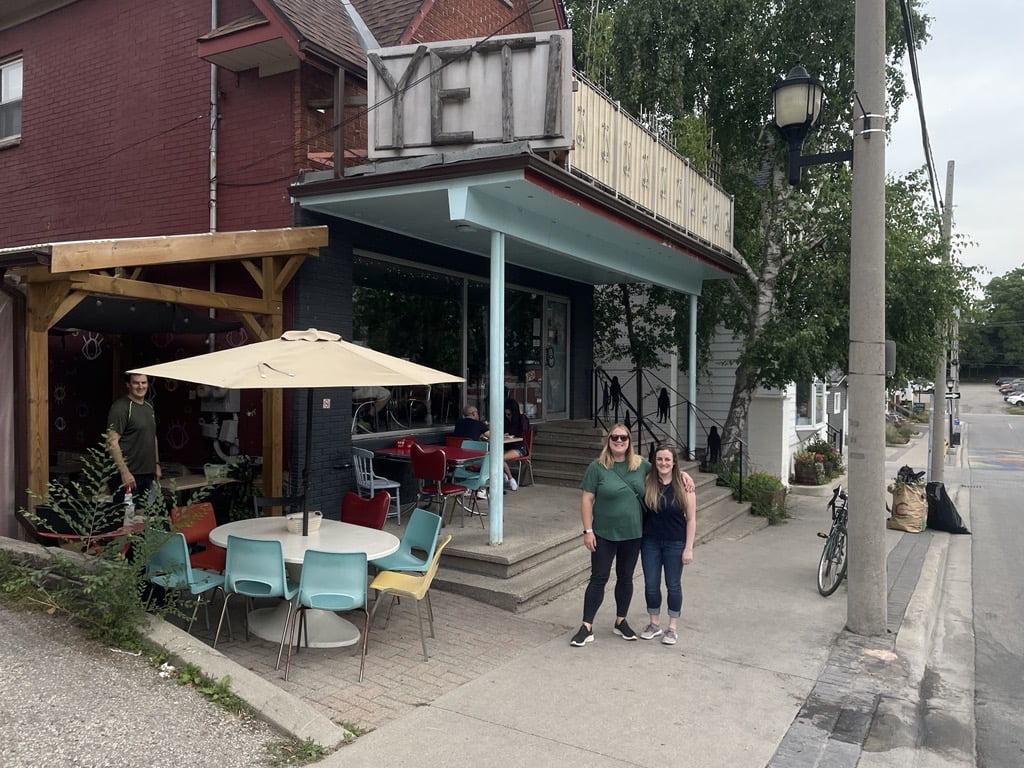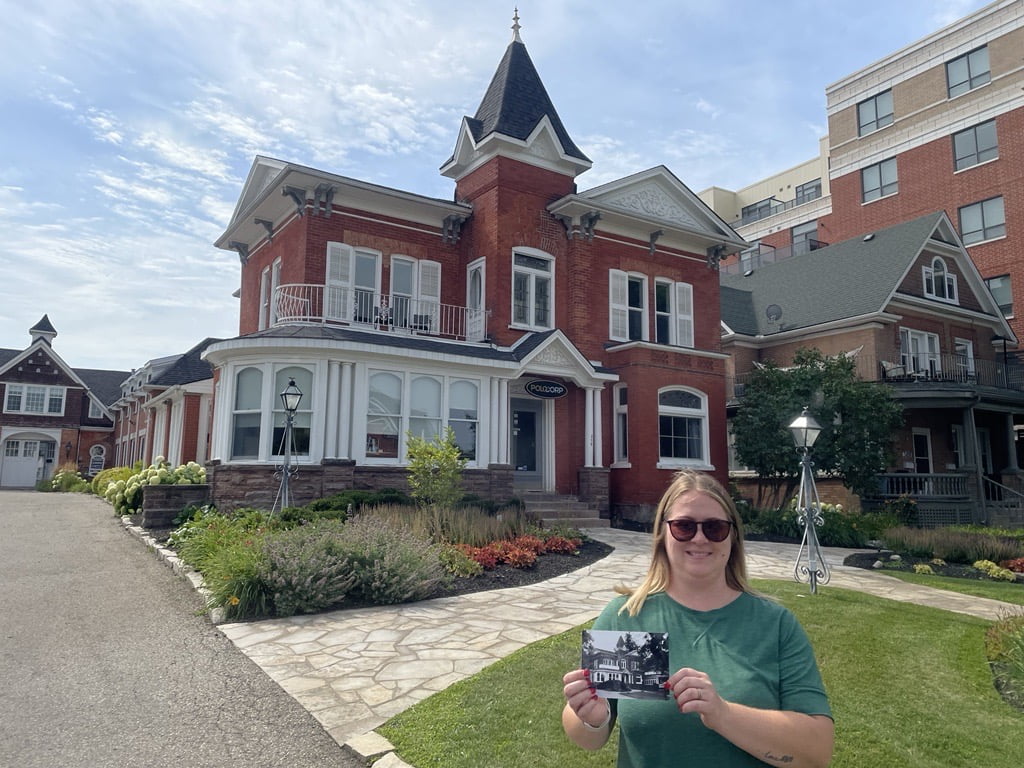 Buena Vista
379 Queen Street S.
Built by J.M. Staebler and was his home (later sold to J.M. Schneider)
First known office of Staebler Insurance, circa 1870s
Schneider Haus 
466 Queen Street S.
A registered National Historic Site
Has five outbuildings and two historical gardens to explore
Located directly next to Victoria Park, take the path on the right for easy access
Open Wednesday-Sunday, 12 pm-4 pm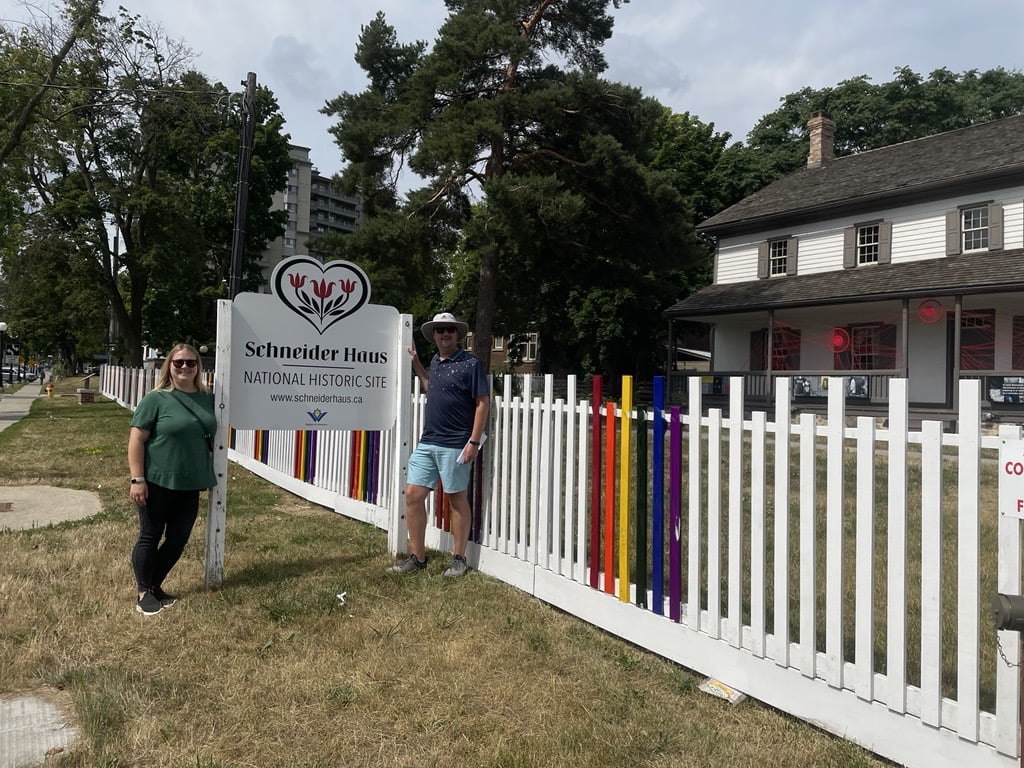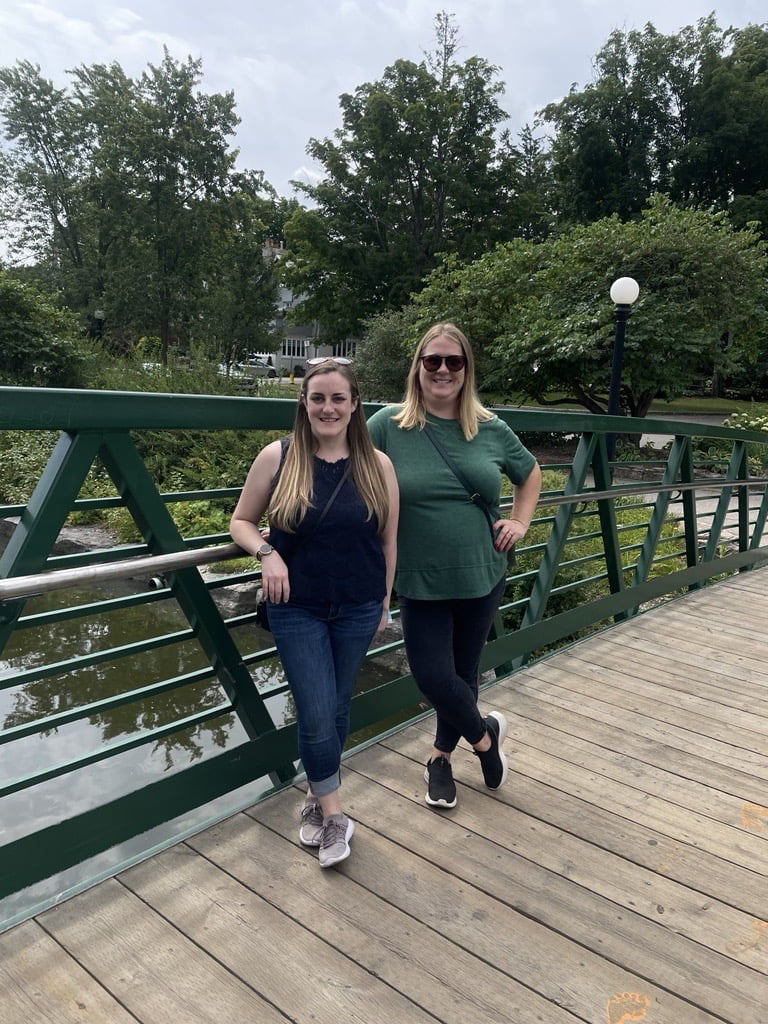 Victoria Park
32 Dill Street
Opened in 1896, J.M. Staebler was Chairman of the First Park Board which led to he creation of Victoria Park
Beautiful, sprawling public park in the middle of Kitchener
Walking trails, playgrounds, splashpad, island, and more to explore
The Clock Tower was transplanted from the original Kitchener City Hall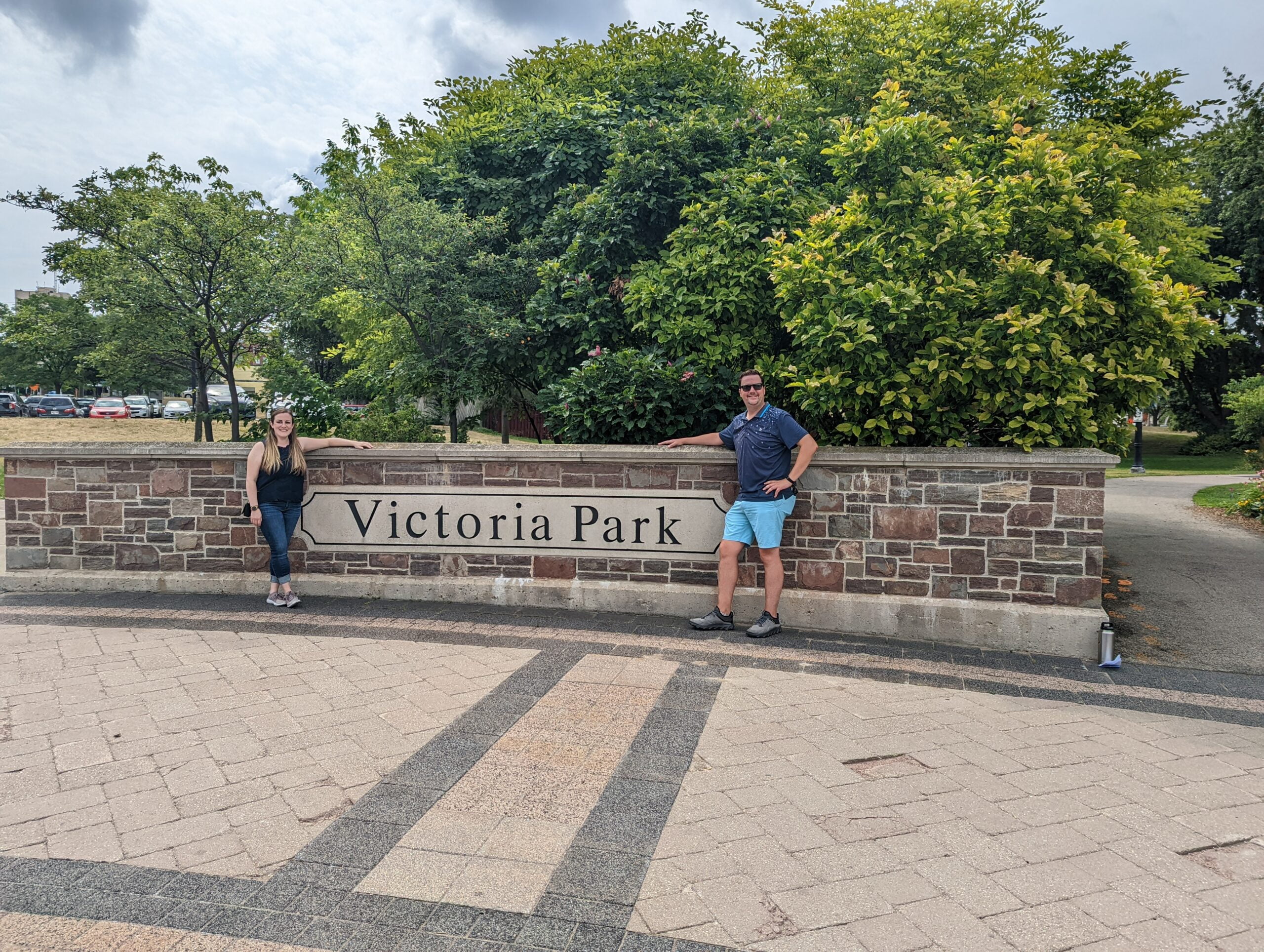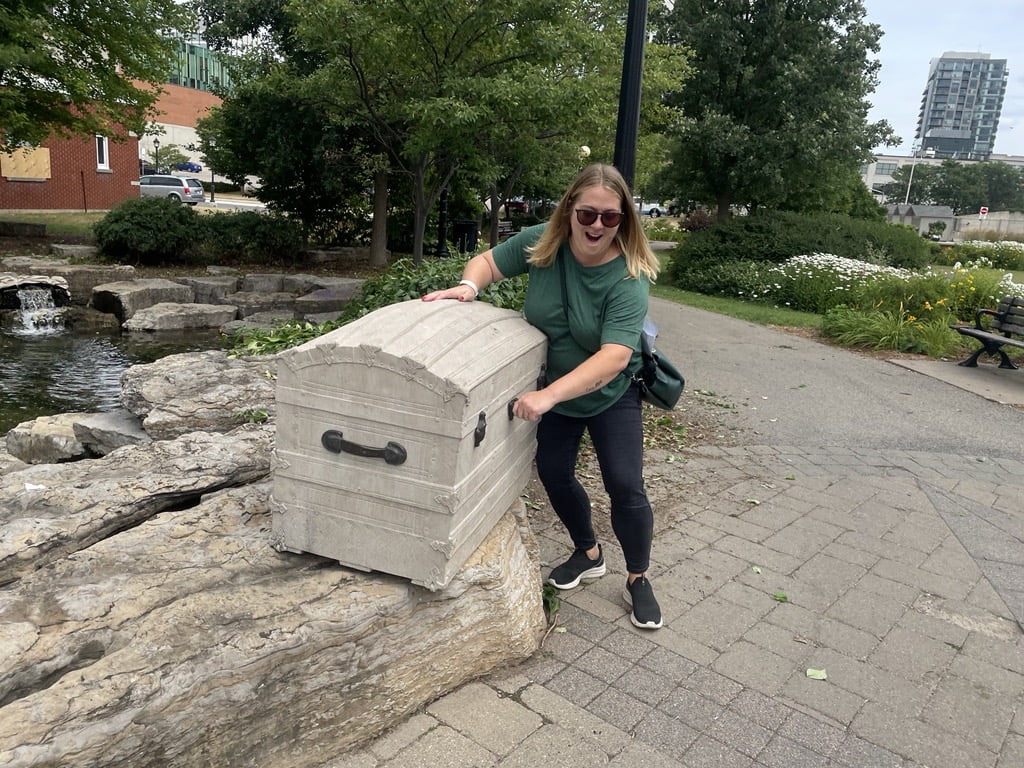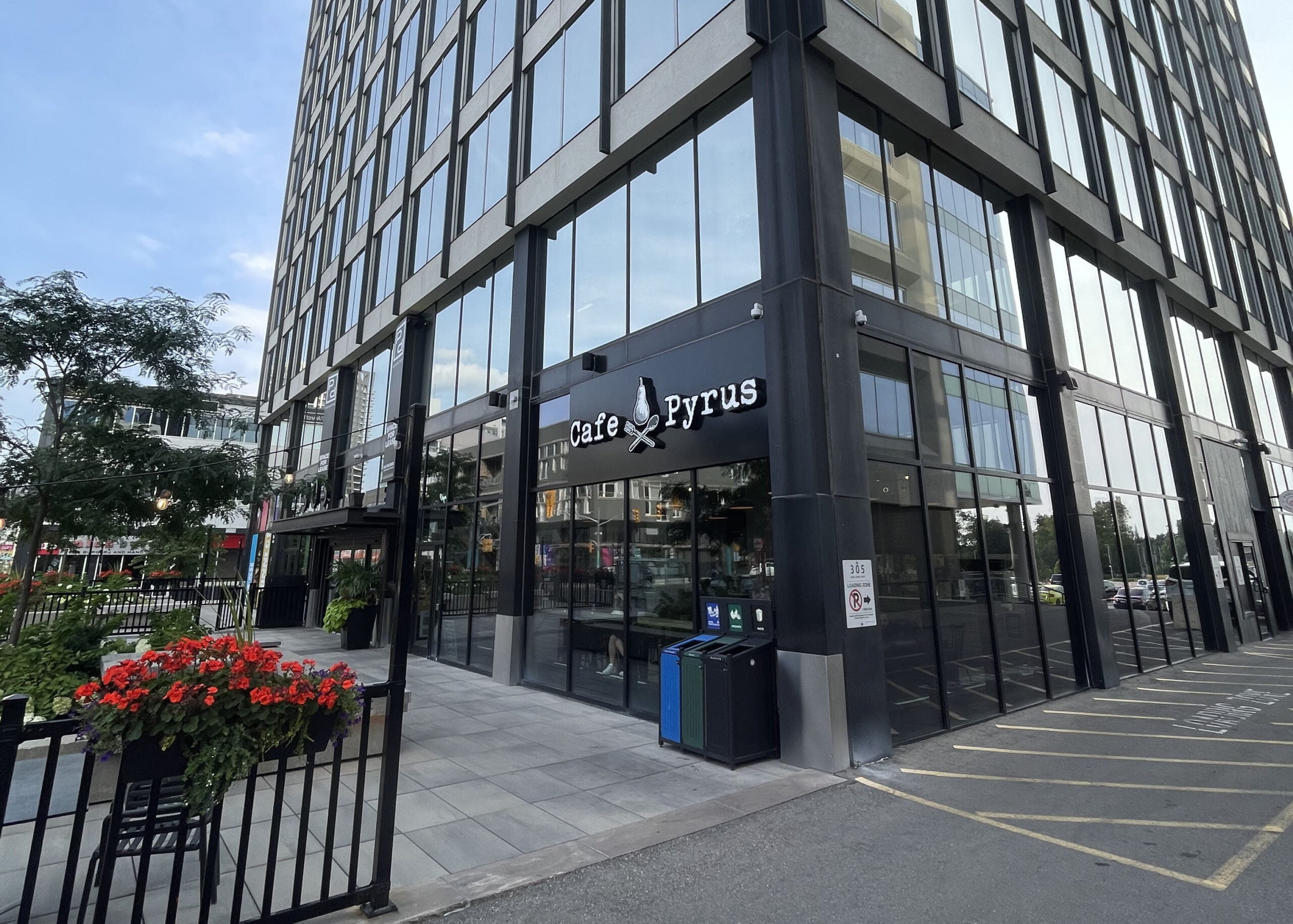 Café Pyrus
305 King Street W.
This locally owned and independent café, makes a great break spot near the middle of the route
Vegan food options and a wide selection of hot and cold beverages 
Committed to fair and sustainable practices, using local and organic ingredients
Kitchener City Hall
200 King Street W.
Splashpad for kids and kids at heart to cool down on a hot day
Public washrooms located inside to the left
Pro Tip: Take this chance to fill up your reusable water bottle
Explore the upstairs for the Wall of Mayoralty (J.M. Staebler, 1891), various art installations
Use the rear exit at City Hall to find Duke Street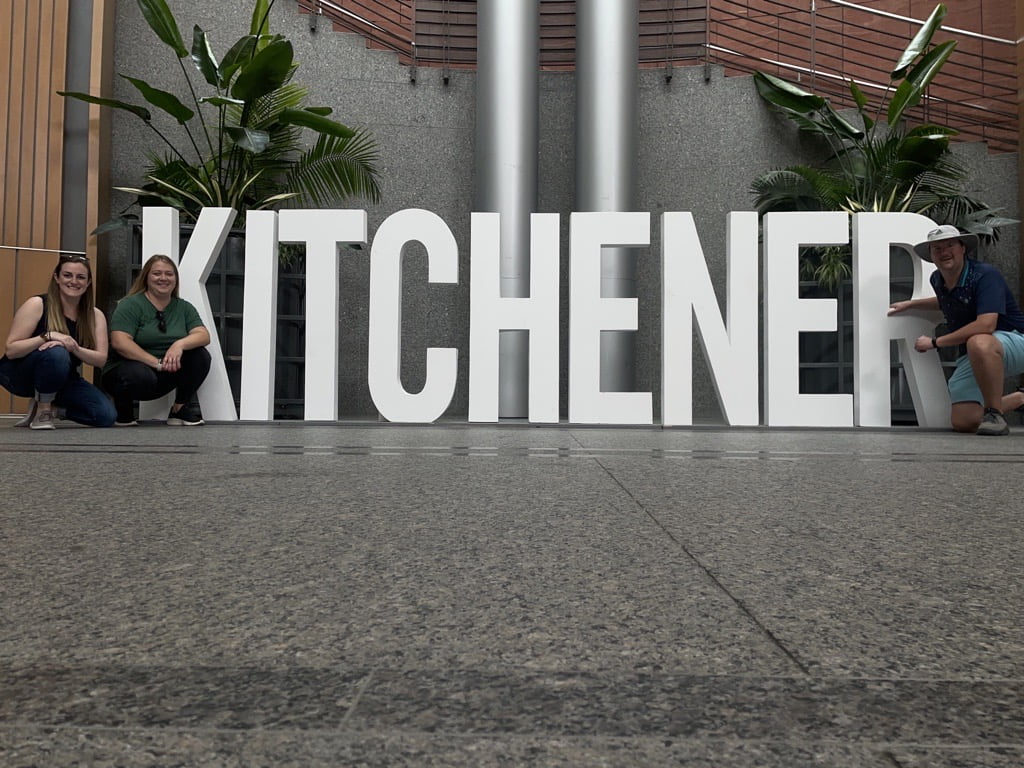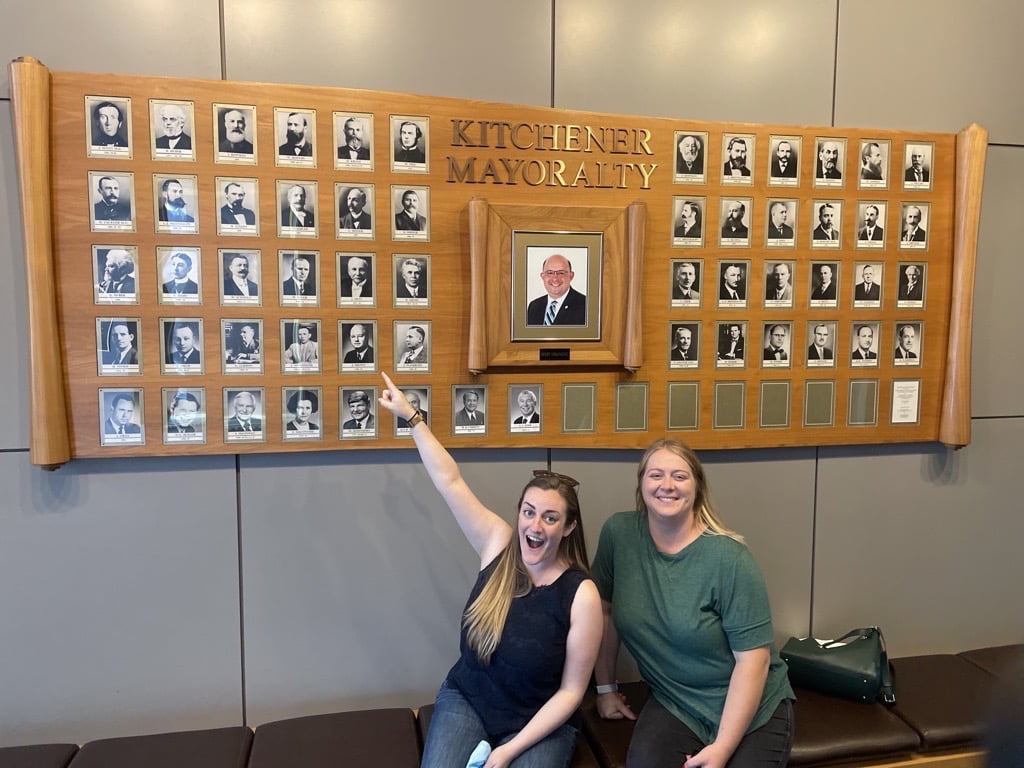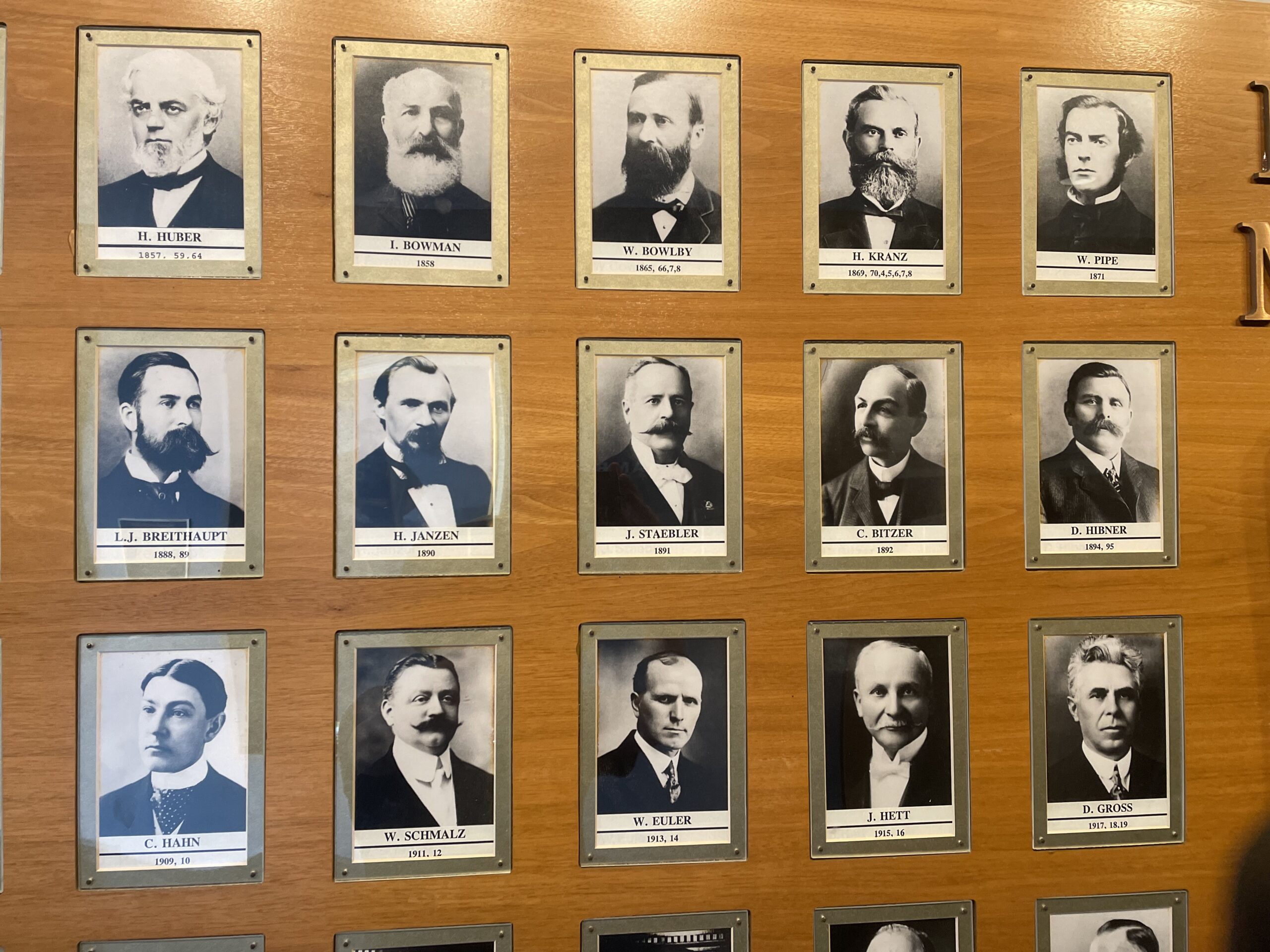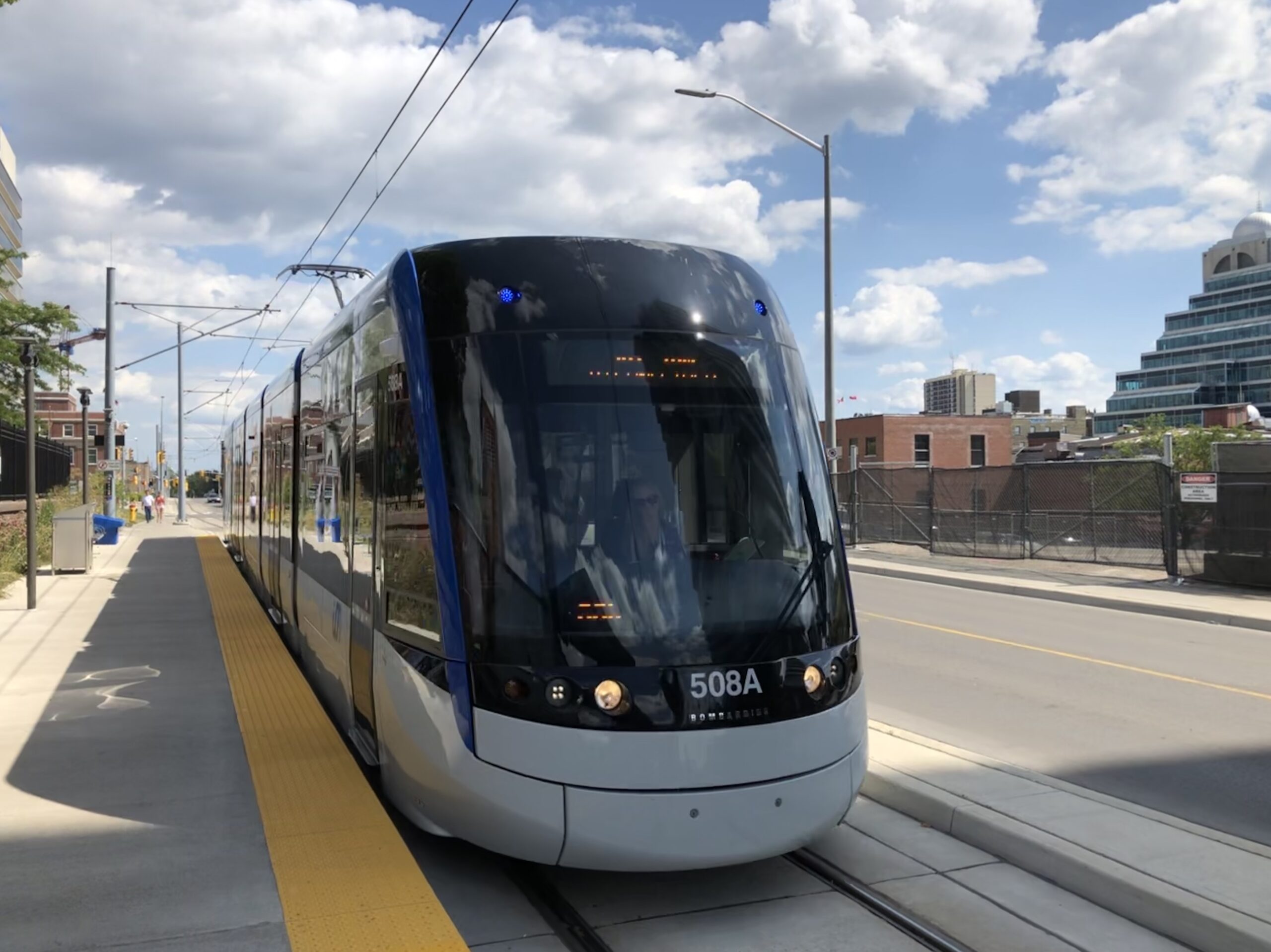 iON Light Rail Transit
City Hall Station, Duke Street, Northbound train
Opened in 2019, the ION Light Rail Transit, connects Kitchener and Waterloo, running from Fairview Park Mall and Conestoga Mall
Cost is $3.75 per ride. Your ticket is valid for 90 minutes on the LRT and any GRT buses
Get off at the Grand River Hospital station and walk south on King Street
Central Fresh Market
760 King Street W.
Take a quick break to grab a snack and a refreshment at this independent and locally-owned Midtown grocery store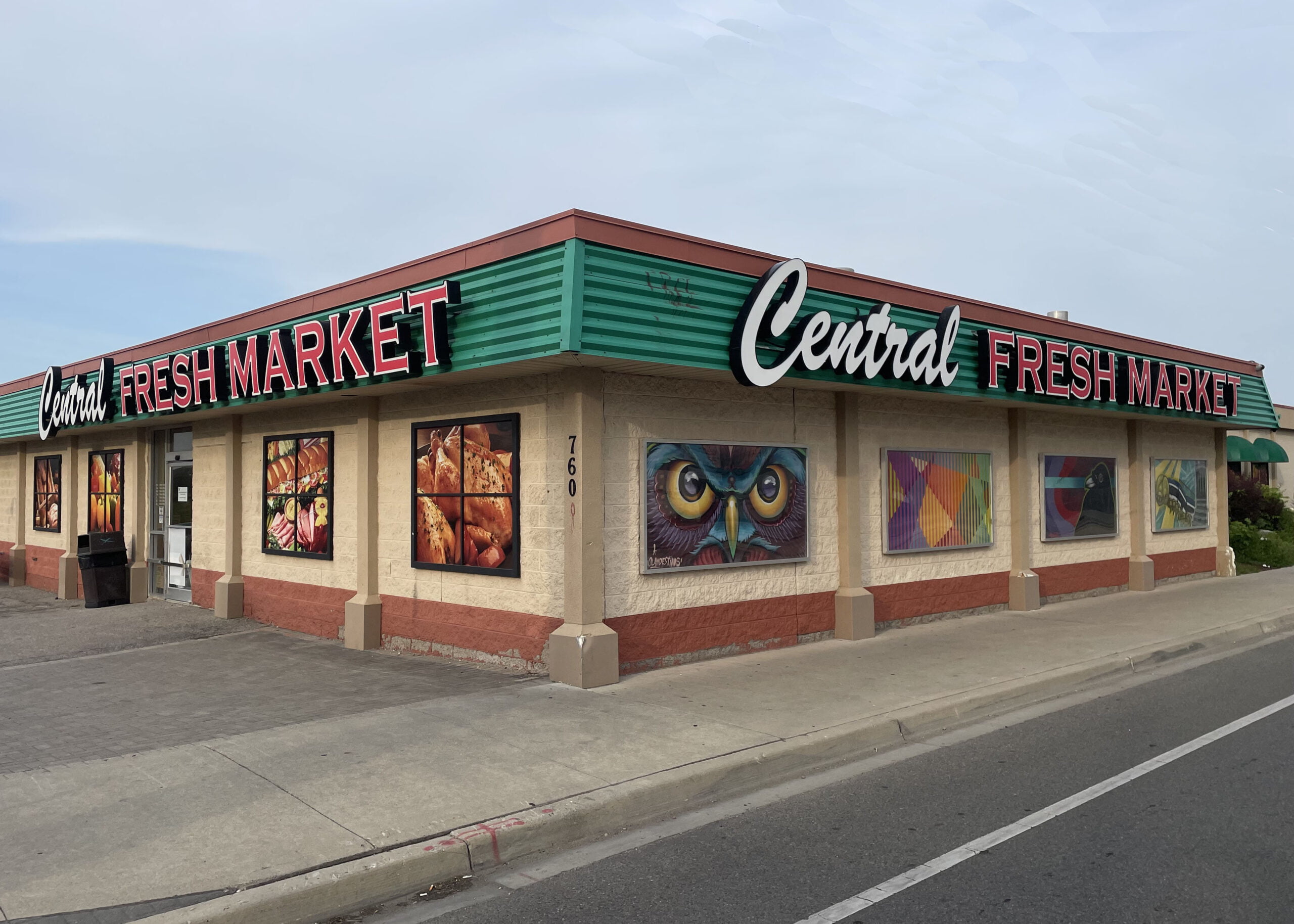 Former Staebler Office
618 King Street W.
The site of Staebler's modern built office from 1964-2005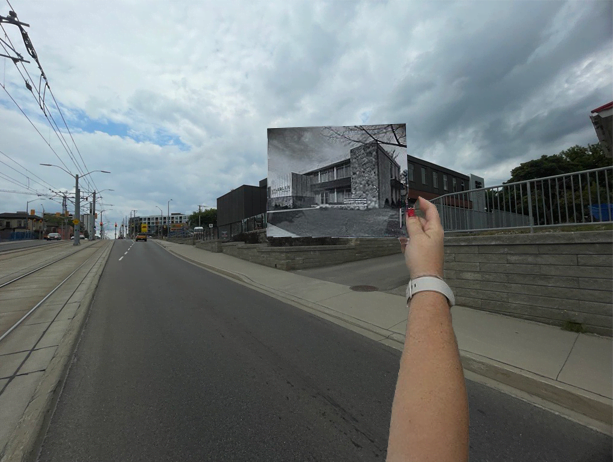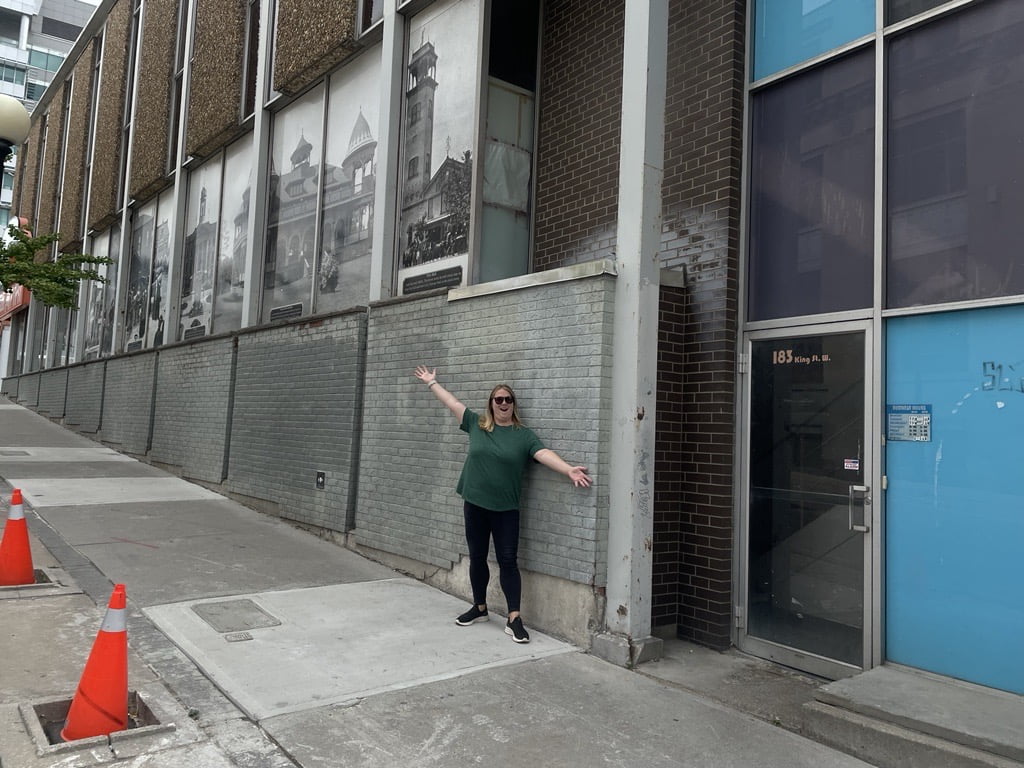 Former Staebler Office
183 King Street W.
Circa 1940
Former home to the Public Utilities Commission, before they moved across Gaukel St.
Now a pizza shop at the corner of King and Gaukel
Side entrance has wall murals and a door to 183 King Street
Former Staebler Office 
144 King Street W.
Circa 1920
Originally the "Weber Chambers," the first office building with an elevator
Now named "The Chambers" (apartments)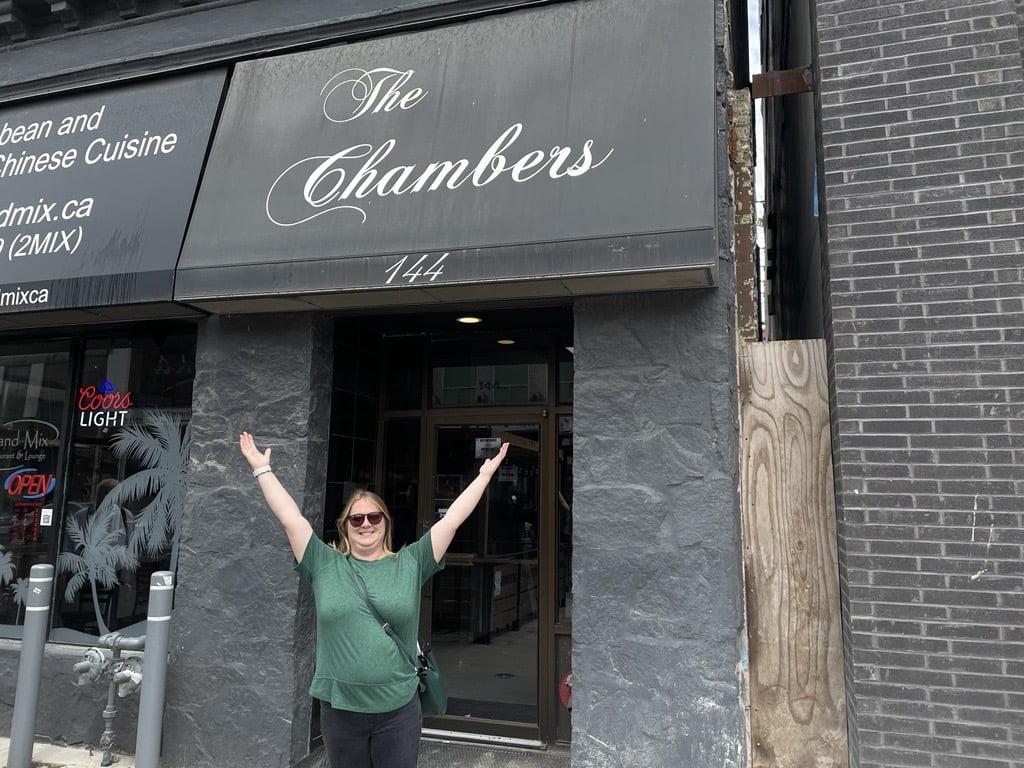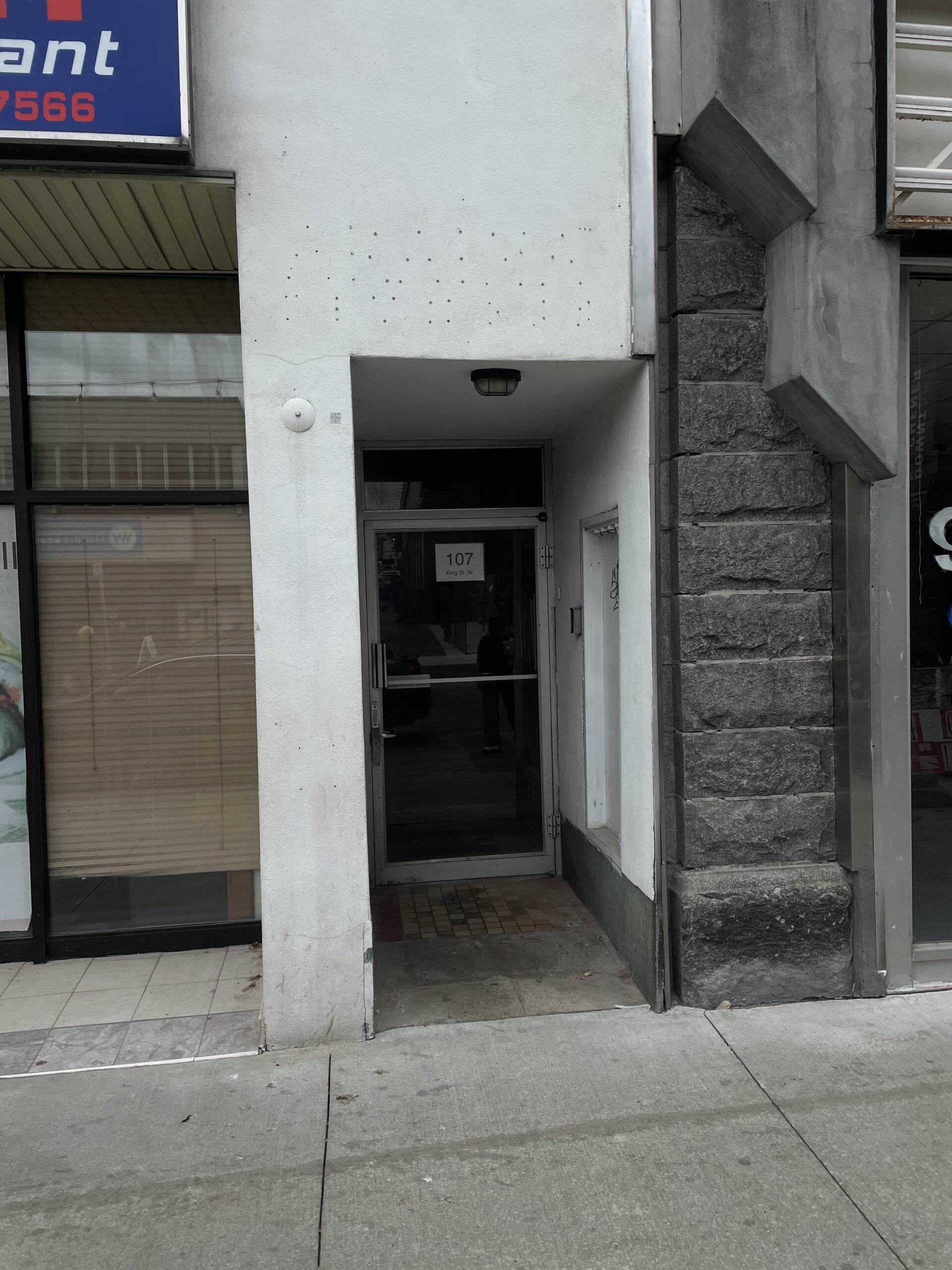 Former Staebler Office 
107 King Street W.
Circa 1955
Small sliver (door with stairs up) between Yo Sushi and the former Shakedown Street
Former Staebler Office 
23 King Street W.
Circa 1893 ("handsome brick building build by J.M. Staebler")
Unfortunately, could not find a definitive location
A beauty salon was closest location to this address, next to The Walper Hotel
Former Staebler Office 
11 Queen Street S.
Circa early 1900s
Was located where the parking lot now sits behind the bank on King Street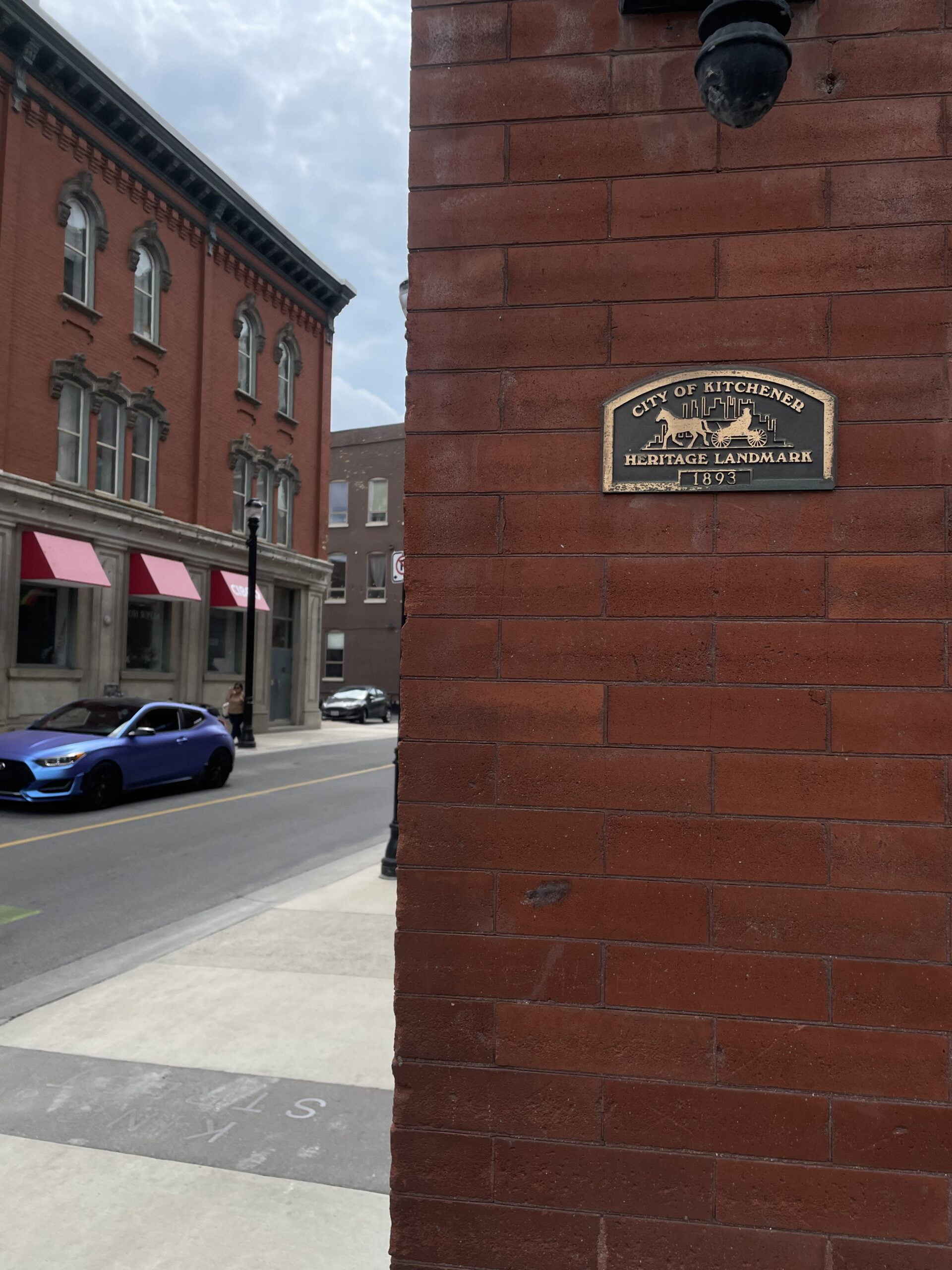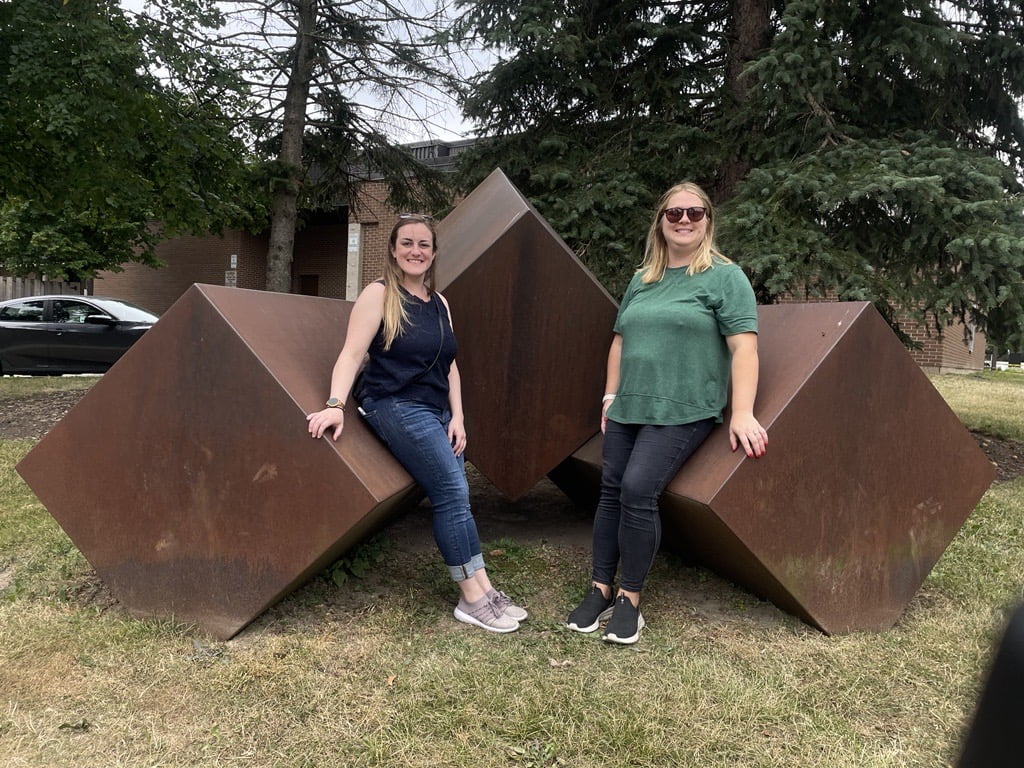 Bonus: Centre in the Square 
101 Queen Street N.
Opened in 1980, Keith Staebler was instrumental in bringing a performing arts centre in Kitchener
KW Art Gallery is also located inside (Admission is free)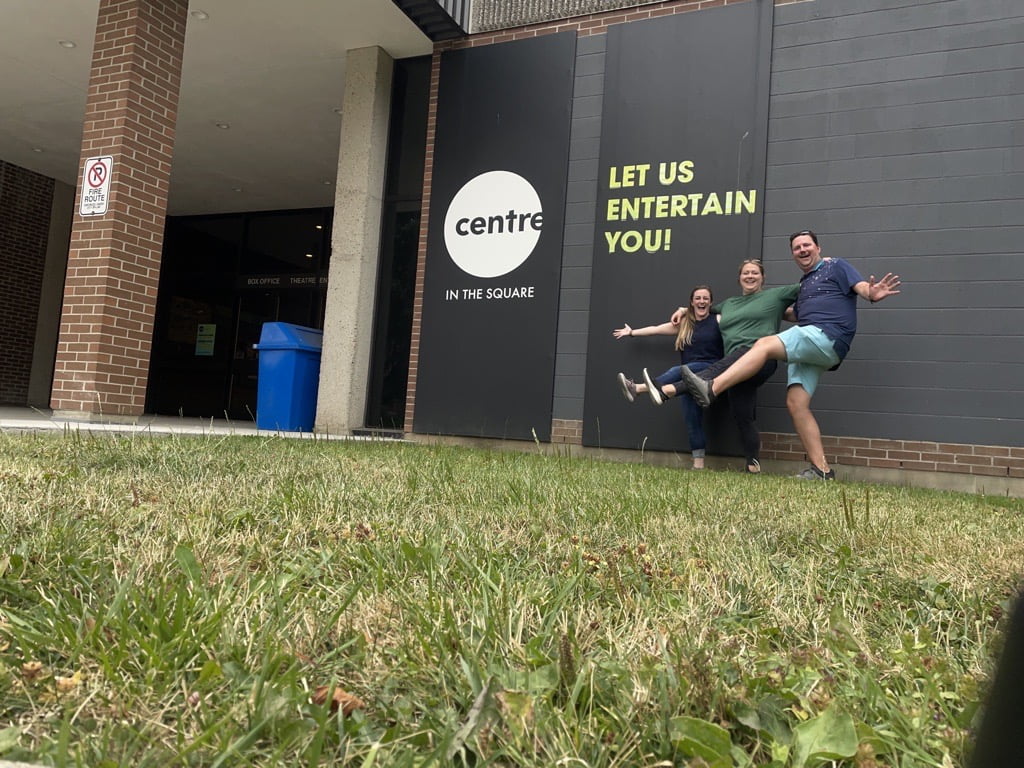 Get A Quote
Fill in the form below and one of our brokers will contact you soon.
Staebler 150 Downtown Kitchener History Crawl