staebler careers
Your questions, answered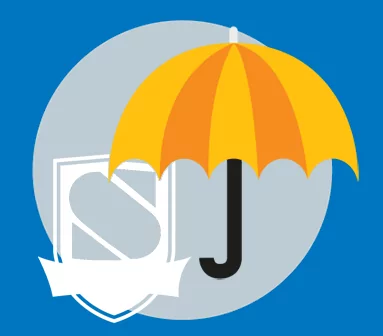 What's an Insurance Broker?
In simple terms, a broker purchases insurance for their clients. But there's so much more to it than that. Brokers advocate, provide advice, research and compare insurance coverages and options, and help in time of need with claims.
A broker at Staebler does even more. There's a strong culture at Staebler that includes wellness, employee engagement, and community giveback. Our Charity & Community Committee is entirely staff run and provides local organizations with funds, donations, and volunteers.
Staebler also prides itself on innovation not only for its clients but also its team, delivering crucial service in the most effective way. Our team enjoys perks like flex time, healthy life balance days, and a complete benefits package.

Join Staebler
Become a broker with Staebler and we do the rest, including registering and paying for your education en route to becoming a broker.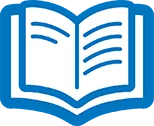 Self Study or Attend Class
Choose between studying the RIBO course yourself, or you can attend the two week prep course at the Insurance Institute. It tends to provide the highest success rate when it comes to passing the exam.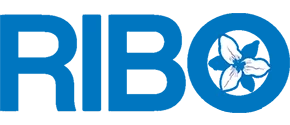 Pass The Exam
You're a broker! A Registered Insurance Broker of Ontario, in fact. You are now our clients' source of independent, expert insurance advice.

Staebler Training
In addition to the RIBO course and accreditation, you'll receive extensive in house training. This will bring you up to speed with best practices, broker software, and mentoring, to help you succeed as a broker. You'll be immersed in a collaborative environment that works together as a team.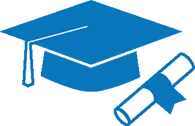 Continued Education
Staebler has a long standing tradition of promoting continued education. Our organization is proud to cover the costs for you to work towards and earn insurance designations such as CAIB, CIP, CSIP, among others.
What Staebler Careers are Available?
Staebler is always on the look out for dynamic individuals to join the team.
Check out our current openings at Staebler Careers
What are the Benefits of Being an Insurance Broker?
MAKING AN IMPACT
Insurance brokers protect what matters most in people's lives – their homes, cars, cottages, businesses and assets. Brokers advocate for their customers and offer support when they've experienced a claim.
CREATING MEANINGFUL RELATIONSHIPS
Brokers are always meeting new people and making new connections. Protecting your clients' assets and providing peace of mind builds trust and long-lasting relationships.
CONTRIBUTING TO LOCAL COMMUNITIES
Brokers are active members of the communities they serve. They participate in local events and contribute to charities and causes. By working with so many individuals, professions and industries, brokers learn about the businesses and organizations that drive their local economies.
PROMOTING DIVERSITY AND INCLUSION
Brokers serve their clients in multiple languages, connecting with individuals from various backgrounds and communities.
DEVELOPING AS A PROFESSIONAL
As highly trained licensed professionals, education and training are ongoing and put to use on a daily basis.
THE STAEBLER PERKS
GROW YOUR CAREER AT STAEBLER
Expand your knowledge! We promote and pay for your professional development, including paid study time. We are committed to supporting all employees fulfill their goals by providing internal career path opportunities.
COMPETITIVE EMPLOYEE BENEFITS
Employee benefits plans including health, dental, and vision coverage for you and your family. We offer an in-house pension plan with contribution matching from Staebler.
WORK-LIFE BALANCE
Staebler Insurance promotes a healthy work-life balance for employees and their families through programs like: Hybrid Work, Flex Time, Bonus Annual Floater Day, and Healthy Life Balance Days.
COMMUNITY INVOLVEMENT
We give back to our community and promote your involvement. An internal committee drives charitable action and a bonus Volunteer Day gives you the time to become involved with your favourite community organization.
What careers are available?
Staebler is always on the look out for dynamic individuals to join the team.
Check out our current openings.
ACCOMMODATIONS
Staebler Insurance is committed to providing all necessary and appropriate accommodation to facilitate a productive and comfortable environment. If you require a specific accommodation because of a disability or a medical need, please let us know. You can contact us by e-mail at [email protected], in person, or by telephone. See our Accessibility policy to learn more.