In an effort to serve you better, Staebler Insurance has developed strategic partnerships and alliances with a wide range of organizations that offer many products and services that may be of benefit to you.
You can click on any of the following TABS to learn more about that product or service:

Life & Legacy Advisory Group is a financial planning firm serving Southern Ontario and based in the GTA. Owned and operated by four highly skilled and experienced financial professionals with diverse backgrounds, they offer a truly unique fusion of top drawer advice from every area of financial planning. Their skill sets are best suited for working with owners of closely held businesses and affluent professionals. They offer advice and comprehensive planning on either a commission based or fee for service platform backgrounds, they offer a truly unique fusion of top drawer advice from every area of financial planning. Their skill sets are best suited for working with owners of closely held businesses and affluent professionals. They offer advice and comprehensive planning on either a commission based or fee for service platform.
Visit their website to find out more about Life & Legacy Advisory Group and their proprietary "Enrichment Program" for select clientele.

Organizational Solutions is a national corporate health solutions provider dedicated to empowering employees to return to work while partnering with employers in an effort to reduce disability costs. Recognizing that a return to wellness begins with the first submission of absence, Organizational Solutions provides early intervention and assistance, to minimize the human and financial impact of disabilities.
We know through experience that the longer an employee is absent from work, the less likely they are to return to work. Plain and simple, our job is to get employees back to work.
Organizational Solutions operates from the belief that there is a long-term social benefit to creating strategic programs that help employees return to wellness. Our focus is on restoring the patient to function, rather than eliminating all the symptoms.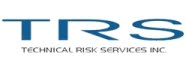 Technical Risk Services Inc. is a full service risk control consulting firm. They specialize in solving the challenges confronting insurance brokers, companies and their clients. They offer straightforward, common sense, affordable services that help identify, evaluate and control risks in an ever changing environment.

Disaster strikes in many forms and our clients can take comfort in knowing that Staebler Insurance has a business continuity plan in place to ensure we will be there whether it be a fire, flood, hurricane or ice storm. We have prioritized the need to be open and ready to serve our clients in the event of any disaster and are subscribing to the Agility Recovery Solutions service that will deliver all of the resources we need to resume operations within 48 hours of a disaster striking: mobile office space, power generation, technology, telephone and internet connectivity, etc. We believe that developing a disaster plan is a critical investment for our business and for our clients. Agility Recovery Solutions can assist you with your disaster plan as well.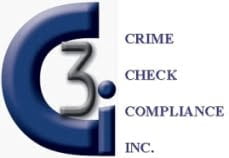 On average, 10.7% of Canadians have a Criminal Record. Many organizations require regular Police Record Screening for employees, prospective employees, drivers, persons handling money, or volunteers. 3Ci can design and administer a screening service that reduces costs and time expended by providing complete and thorough reports within 1 business day for the modest cost of $30 per employee & $20 per volunteer. With no contracts, setup fees or volume commitments, they give you a viable option and the opportunity to ensure your company is not the target of negative selection.
How do you know if you need one? Some legislation makes regular Criminal Background Checks mandatory. Good business practice places value on the additional security and peace of mind provided to employer and client. Consider if your company employees handle personal or sensitive information relating to customer finances, public service or trade secrets, or if you have employees who deliver goods for others, install equipment at client premises or provide care for children, the elderly or the infirm.
For Staebler clients they also provide, at no extra charge, monthly or annual reporting and a renewal reminder service designed to suit each client's individual needs.

We've got DAS
DAS Canada provides affordable, unlimited legal advice with the security of knowing the cost of pursuing legal action will be covered, whether your action is successful or not.
What if you're fired from your job without cause? Don't worry! You get unlimited legal advice with DASLiving plus:
Employment Disputes
Contract Disputes
Neighbour Disputes
Tax Protection & More!
What if you're wrongly charged with careless driving? Rest easy! DASDrive helps you:
Fight traffic tickets
Negotiate a fair value for your car after a claim
Recover losses from an auto purchase gone wrong
What if you completed a large contract and can't collect the money owed to you? You've got help! DASBusiness offers unlimited phone legal advice plus legal costs associated with:
Tax investigations
Employee disputes
Health/safety concerns
Statutory licence protection
CARSTAR is the fastest growing network of high-quality collision repair centres in North America with over 160 locations across Canada.
We pride ourselves on world-class ethics, standards and consistency when it comes to serving our customers and believe that minimizing your inconvenience can only come from maximizing the service we provide.
If you've been in an accident, the last thing you need is more stress – especially when it comes to car repair. That's why CARSTAR was founded. We're committed to making the repair process as quick and as painless as possible.
Benefits:
Lifetime Nation Wide Warranty
75 AIRMILES® reward miles on any repairs over $500.00
Approved by most insurance carriers
Preferred labour rates for non-insurance repairs
Free Vehicle Detailing following repair

When property damage occurs, PuroClean Property Restoration is driven to provide an unmatched service experience that is quick, professional and ethical. As a leader in property emergency services, we specialize in Mould Removal, Asbestos Abatement, Duct Cleaning, Water & Fire Damage Restoration, Biohazard and Emergency work.
Our main concern is meeting the needs of the customer and eliminating the problem in the most efficient manner possible.
We strive for excellence in all of the work that we preform, pledging to do whatever it takes to respond, restore, and rescue properties in our community.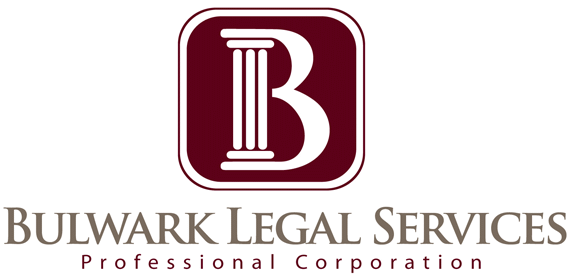 Bulwark Legal Services has a team of professionals ready to work for you!
Established in 2013 and licenced by the Law Society of Upper Canada, they offer an affordable option for fighting unfair traffic tickets, other provincial offences and summary criminal charges.
Don't let an unfair traffic ticket haunt you. Contact Bulwark Legal Services to learn more about their services:
Highway Traffic Act and Compulsory Automobile Insurance Act matters (includes all Part 1 offence notices, Part 1 Summons and Part 3 Summons offence notices)
Trials/Appeals/Re-openings of all Highway Traffic Act and Compulsory Automobile Insurance Act charges
Commercial vehicle fleet representation (expertise in preserving and maintaining CVOR ratings)
MTO pre-audit services
In-house seminars to drivers/managers to educate on police powers and what to expect from the various levels of inspections which are available to enforcement agencies