how to become cyber insurance ready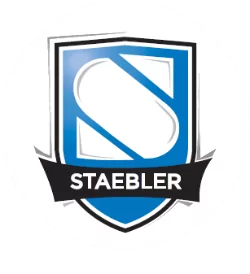 How to Apply for Cyber Insurance
The following are the key elements that insurance companies are looking for to qualify your business for cyber insurance coverage.
Your best resource is a Staebler Broker who can help you navigate cyber insurance.
They can make sense of what's required from you and provide recommendations to help protect your business' valuable assets.
Special thanks to our network solutions partner Fortify for their assistance and expertise with this information.
get your business cyber insurance ready

ACCESS CONTROL
Password Policy – complexity and forced regular changes
Multi-Factor Authentication – for multiple access points
Remote Access – Work From Home security
Password Management – software to securely store
Zero Trust Network Access (ZTNA) Strategy
Dark Web Research and Monitoring

PERIMETER
Firewall – implemented and managed
Web Content Filtering – browsing the Internet is filtered
Intrusion Detection System (IDS) – detect attacks

PATCH & UPDATE
Operating Systems – servers and workstations
Applications – individual user software
Devices – firmware and systems

DATA
Databases – encrypted at rest
Other Data and Files – encryption at rest
Backups – frequency, transferred offsite, testing of restoration, data AND critical servers/workstations

MONITOR & SCANNING
Network Monitoring – detects performance issues
Vulnerability Scanning – perimeter, applications, devices
Penetration Testing – test ability to break in to network
Security Information & Event Management (SIEM)
Security Operations Centre (SOC)

DOCUMENTATION & PROCESS
Business Continuity & Disaster Recover Plan
Email & Internet Usage Policy – including social media
Incident Response Policy
Security Policy – how is information secured and stored?
Change Management/Control Procedure

EMAIL
Filtering – scanning emails for threats and spam
Advanced Threat Protection – sandboxing of attachments
DNS Management – email authentication/validation such as SPF, DKIM, Sender ID, or DMARC
Data Loss Prevention

PEOPLE & BEHAVIOUR
Cybersecurity Awareness Training and Testing
Physical Building Security Measures

DEVICE SECURITY
Virus/Malware Protection – servers & workstations
Endpoint Detection & Response – servers & workstations
Mobile Device Management – secure and manage access
Asset Management – track and cycle older devices
Why Insure with Staebler?
Working with a broker brings experience, expertise, and advocacy to you and your organization. With an individual broker, you have the ability to personalize your insurance solutions for your unique needs. Find out why there are 7 Really Good Reasons to use an Insurance Broker.
Get A Quote
Fill in the form and one of our brokers will contact you soon.