Staebler Insurance is excited to announce Joanna Mendonca, Business Development Manager, has been appointed a territory Team Leader on the Young Brokers Council (YBC) of the Insurance Brokers Association of Ontario.
The YBC inspires young brokers, develops ideas, and provides leadership training for insurance professionals under 40 across Ontario. In short, they encourage the growth of the next generation.
There are only 12 YBC Team Leader positions across Ontario so Joanna is naturally grateful to be involved with the council.
"I am so honoured and humbled to have been selected as a YBC Team Leader," says Joanna, whose insurance experience spans more than 11 years. "The YBC is a passionate group of young brokers that believe in and support the industry."
As Team Leader for Territory 7, Joanna is responsible for much of Southwestern Ontario including Waterloo Region, the County of Brant, Brantford, Paris, Guelph and part of Wellington County.
Joanna added: "I have made it a focus at this stage of my career to become more involved in the industry as an advocate for the broker channel. I hope to become a proponent for change and progress in the insurance industry and to inspire other young brokers to do the same."
The first YBC meeting of 2018 was earlier this week in Toronto. It was a chance to meet the new leaders, discuss hot topics affecting brokers and begin planning events, including the Young Brokers Conference in June.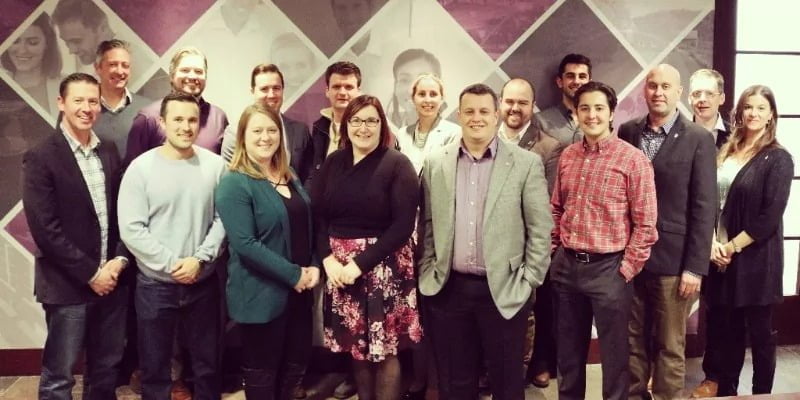 "Great energy in the room and a lot of great ideas shared around the table," said YBC President Sean McNamara. "We have a fantastic year ahead."
For more information and to get involved with the Young Brokers Council, visit: YBC Team Leaders | IBAO | Insurance Brokers Association of Ontario