Staebler Insurance Executive Vice President, Russell Philpott was interviewed in a recent edition of The Ontario Broker magazine.
TOB magazine, published throughout the year by the Insurance Brokers Association of Ontario (IBAO), covered Staebler's 150th year celebrations. In the article, Russ discussed the organization's evolution, growing as party of the Waterloo Region community, and Staebler's great achievements along the way.
Russ also shares a few fun facts about the Staebler history.
Click below to read the entire interview: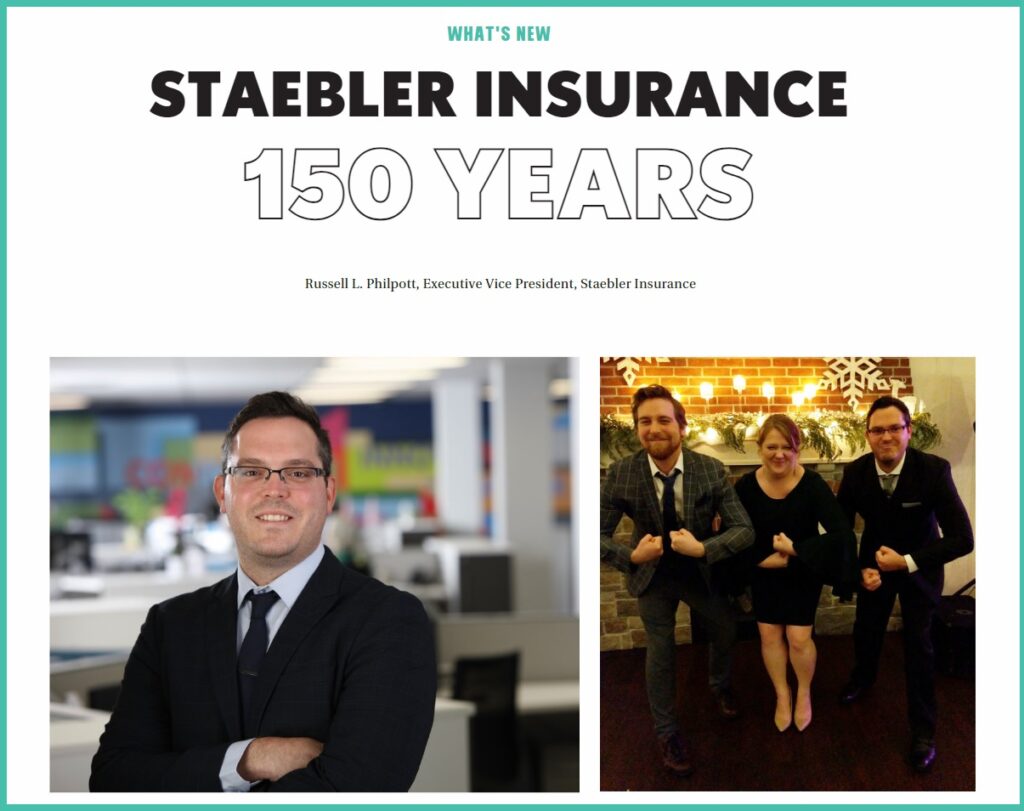 . . .
Staebler Insurance is a general insurance broker specializing in auto insurance, home insurance, small business, and commercial insurance. Staebler brokers proudly serve Kitchener, Waterloo, Cambridge, Guelph, Stratford, Listowel, Fergus, Elora, Wellington County, Perth County, Waterloo Region and southern Ontario. Click here to get started.